Palo Alto High School
Class Of 1963
IF ROSSOTTI'S WAS A BIG PART OF YOUR PALY LIFE, DON'T MISS THIS!!!
Alpine Inn: The Fascinating History of a Local Landmark
Speaker: PAHA Historian and Steve Staiger
Sunday, November 1, 2020
2:00 - 4:00 pm PST
Via ZOOM webinar
This presentation was originally planned for the March program but unfortunately postponed due to the COVID-19 outbreak. Now scheduled for November 1, Steve will be recalling the history of the beloved roadhouse in Portola Valley with many names. The Alpine Inn, also known as Rossotti's, Zott's and many other names during its 168 years of providing refreshing beverages, is a local landmark. Steve will be giving the presentation via a Zoom Webinar. Check back for full details.
SPREAD THE WORD
STILL VERY IMPORTANT!!
TO DO LIST
Register and VOTE
Get your FLU SHOT
Spread the word to everone!
THERE WILL BE A 60TH REUNION IN 2023!
DETAILS TO FOLLOW
IF YOU HAVE OPINIONS ABOUT WHAT YOU LIKED OR DIDN'T LIKE ABOUT PAST REUNIONS PLEASE CONTACT US.
A NEW SITE PAGE HAS BEEN ADDED
"CLASSMATES RECENTLY PASSED"
IF YOU KNEW ANY OF THESE PEOPLE PLEASE ADD A COMMENT ON THEIR "IN MEMORY PAGE"
CHECK OUT PALYALUMNI.NET
VERY COLORFUL AND FULL OF INFO ABOUT ALL THE CENTENNIAL EVENTS .
DON'T MISS IT
DATE: Spring 2019
Hello Paly Class of 1963,
Alumni and Friends of Palo Alto High School now has a very inclusive website. ADDRESS: palyalumni.net
The new site enables all alumni to privately email alum from other classes throughout the site without divulging anyone's email address or contact info. Please spread the word! Additionally, you will find a page listing all of the class websites and individual class reunion info. Enjoy your tour! This new site DOES NOT REPLACE our class website. Our class site is still very important and the point site for our own activities. But the alumni site, also hosted on class creator, (so featuring many of the privacy policies we currently enjoy on our own site) will have other Paly information that you may want in on -- the 100th year anniversary celebration of Paly as well as loads of history and pictures and info about other classes and happenings at the school.
In order to view all of the pages on the site, you will need to join as some of the pages are locked. It is FREE to join. When you go to the site, you'll be on the Homepage. In the upper right-hand corner of the Content on the homepage, you'll see: "Not a member? JOIN HERE". Follow the prompts/instructions. (Class Creator website Admins are familiar with the process). When you join, you will go through a verification process. Please allow 24 hours for verification. This is for your protection.

If you join, you may find more than one email address connected with your name. Please update your information making appropriate corrections. You may build-out your profile with as much (or little) information as you like. Keep in mind that that information will be visible to all alumni. You may add pictures or videos on your own page. Also, be sure and complete the "Notify Me" page with your preferences.
LADIES: When you go to your Class Year list to find your name, please note that it may be listed under your maiden name, a prior married name or your current married name. Because of inaccuracies in the database, it may be listed multiple times. Please update your information and advise us of duplications (see contact info below for Pam).
PRIVACY: Having a high regard for everyone's privacy, we once again want to emphasize the fact that everyone's contact information will be held in the strictest confidence. Alumni will not be able to access one another's contact information. And the (Web Administrators) who will be the only ones with access to your contact info, will not give anyone's contact info to anyone else.
DATABASE UPDATES: A great effort has been put forth in updating the database. The clean-up still has a long way to go, and will never be 100% accurate. However, we would appreciate your help with corrections noting any discrepancies. You may find names added to your class list that you didn't have, or some missing. Maiden names reversed with married names for the gals, the same person listed with a different (incorrect) middle initial. Only one "Mary Jones" in your class although two are listed with different middle initials. We welcome whatever information you can provide to clean up the database. Please email Pam West (snowwhite77@comcast.net) with any of the above information.
Hope to see you signed up soon. Edie Kirk Miller
******************************************************************************************************
Update on the digitization of Campaniles and Madronos!
As of JUne 19, 2017, mostly Campaniles posted, yearbooks coming
Here's the link http://palyjournalismarchive.pausd.org. We're still working on polishing the website.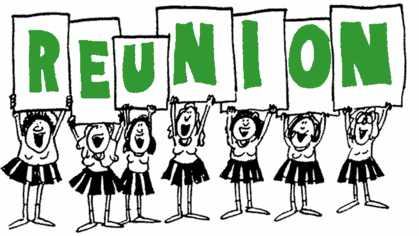 HI EVERYONE,
BE SURE TO ENJOY BILL'S COLLECTION OF 2018 PHOTOS- EVEN LABELLED!!
Thanks fo Bob Wong for taking so many good ones.
55th is history! And so many good memories! Our group was not large like 50th but it seemed like everyone had time to chat with old friends and new ones. Classmates are doing such amazing things these days. We were sorry not to have those whose family plans conflicted or those whose family health matters kept them at home. We were thnking of you!! Especially as we enjoyed the photos and posters of elementary school days. Lots of great photos were taken and BIll Maddaus has posted them. It was a real team effort and we proved we are exceptionally good at that!! Thanks to all who helped and those who made the effort to come, some long distances!
Bill has added photos from Aug. 2015 Birthday party- check the new 70th birthday link to the left to see them.
Click here to view our '63 yearbook on facebook!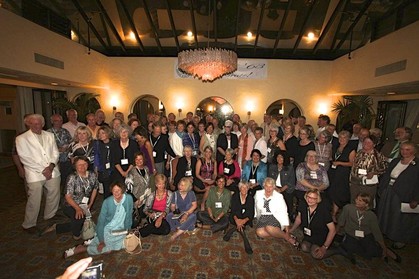 Paly 1963 50 years later !! August 24, 2013
51 years later: April 2014- Hope this finds everyone catching up with old/ new friends since our big reunion. Be sure to enjoy the photos and read over the profiles of classmates.
Please let us know if any of our classmates pass away- we would like to include them on the IN MEMORY page so classmates can add memories, just as Carmel Bently did recently after the death of her friend Ginny Kuhn.
March 16, 2014 was a big day- FAREWELL PLAY GYM party. Lots of Paly alums and families celebrated the gym before it is torn down this summer, to be replaced by a brand new facility. Go to paly.net/alumni for great videos and descriptions.
We plan is to keep this website operating until next reunion -2018!- so please keep your page updated and contact old/new friends. If you have trouble, contact Bill Maddaus, Ole Prahm or Edie Kirk Miller for help.
ANNOUNCEMENTS
| | |
| --- | --- |
| • | Our very dear friend Les Tollner passed away peacefully on June 23rd at his home in Mckinleyville Ca. He was surrounded by his wife,children,brothers and sister and we three friends (Bob Munsey. Ron Garratt and myself, Steve Injayan). He never changed- he was as kind,considerate and loving a guy as you could ever want to meet and we all remained as close as brothers all through the years. His optimism and love for life never wavered. We loved visiting him when he came to Palo Alto to see his mom(who at 98 still lives in the same house). All his trophies are on the walls and his posters still up in his bedroom -the only thing missing was his Blue and white 57' chevy in the driveway. Part of my childhood is gone and so many shared times with him over the last sixty years-he was as good as they get and it was our privilege and joy to know him. Just thought you should know. |